"This site contains affiliate links to products. We may receive a commission for purchases made through these links."
A living room is a place where you spend most of your time with your loved ones. After a long day at work, you can come home and gather around in your living for a cup of evening tea. This is when you bond with your family, listen to your kids' day at school, discuss your family affairs, and enjoy daily news. You can also take your favorite book to your living room and unwind, skimming through the pages and enjoying some me-time.
A living room can be used in different ways. Since it is right in the center of your house, everyone has access to it. You can invite your friends over and enjoy the game, or you can just sit with your little ones while they watch their favorite cartoons. You can eat together, binge-watch your favorite shows, and have an hour all to yourself here.
How Should You Decorate Your Living Room?
Since every member of the family uses the living room, it should accommodate the needs of everyone. It should have pleasing aesthetics that enhance the interior of your home. It should have a warm, welcoming vibe that sits wells with everyone. The décor should be minimalistic yet appealing to the eyes. Moreover, this room should also demonstrate the character, as it resides right in the middle.
All this and much more can be achieved if you give your living room a classic, traditional look. This way, not only will it define the sophisticated taste of the owner, but it will also stand apart. You can incorporate this look by adapting to different designs available in the market.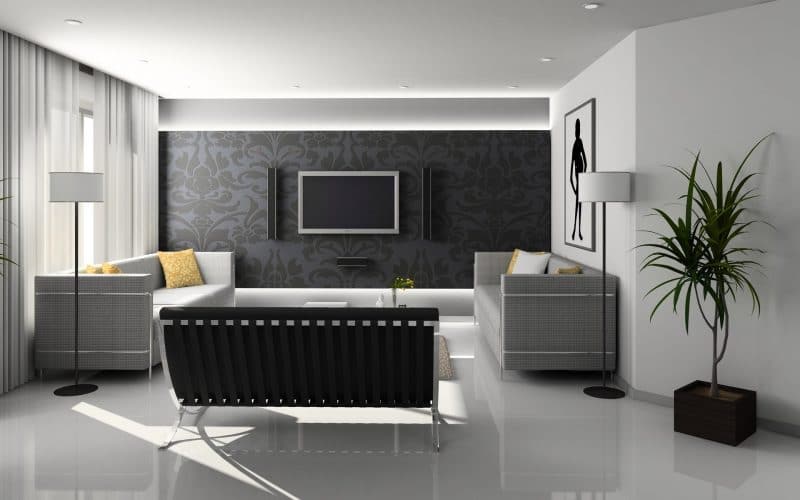 Design Ideas for a Classic Living Room
Designing a living room is never easy. There is plenty of things you need to be mindful of. From wall decoration to furniture placement – everything needs to be right according to your taste. The entire setting of the room should suggest that it is a place where you can spend an hour to yourself. At the same time, it should be practical enough to entertain guests. The following are some design ideas for a classic living room that might come in handy in this regard:
1. Incorporate Neutral Tones
The first thing you need to decide for your living room is the color. It directly affects the entire setting of the room and has an immense impact on home décor. Then, everything else follows. Since we have decided to go for a classic look for your living room, you need to choose accordingly.
 Nothing defines a classic theme as neutral tones. This timeless scheme demands an elegant décor that creates a relaxing atmosphere. As soon as you enter the room, you should instantly feel as if your exhaustion is leaving your body. The calm, soothing vibe of a classic living room is what sets it apart. Therefore, you should choose soft hues with a calming effect and relaxing vibes that work well for your living room.
2. Treat Your Windows with Archive Fabric Print
Once you have decided on the color for your living room, it's time to focus on your windows. Since a classic theme is all about elegance, incorporate rich, well-embroidered ceiling to floor drapes that emit class and luxury. Archive fabric prints are the best choice for a classic living room; they have rich colors and elegant patterns that not only complement your room but also give it a chic look that bodes well with your hospitable nature. Your guests will swoon at your choice of curtains!
3. Go for Striped Upholstery
The next thing is furniture. The classic theme calls for a rustic theme, which means that wooden furniture will complement your living room the best. Moreover, wooden furniture creates an authentic vibe. You can have sofas, chairs, and even a bean bag for your living room. Make sure that all the articles are comfortable. Never compromise comfort over style!
Another thing that goes well with the timeless classic theme is striped upholstery. Cover your sofa set with your choice of striped material. However, instead of choosing a bright color, go for a lighter shade that complies with the color of your walls. You can also mix and match the fabric to give your room a quirky look. Or you can go the classic black and white – a safe choice that always works. Keeping the décor as minimal and elegant as possible is what the classic theme is all about.
4. Decorate with Antique Pieces
Now that we have covered all the aspects of the room, complete the look using finely furnished antique pieces. Modern pieces might look nice in your living room; however, they can never stand a chance in front of timeless, antique pieces. If you are an ardent fan of art, you can incorporate some of your artwork in the living room. Create a space on the back of your sofa set and decorate accordingly.
Whenever you decide to get art pieces, always look for a fine craftsman and order some well-crafted pieces that complement the theme of your living room. Instead of getting humongous pieces, go for smaller ones in lighter tones to complete the classic look. You can also order some pieces that go well with your furniture.
Final Word
The living room is the most used place in your house. Hence, it needs to be decorated accordingly. Make sure that every piece of furniture oozes chic and comfort. Try to keep the wall décor as minimal as possible. Insert a flat-screen somewhere in the middle of the room for shared family time.